When everything was said and done, the recent North Georgia HRC hunt test went off without a hitch. Wonderful weather, excellent judges, nice dog work and countless titles earned all highlighted the weekend. Everyone enjoyed themselves and it was a true honor for Candler Creek Retrievers to host the hunt test on our training grounds in Martin GA.
It was also a bittersweet day for CCR as our flagship dog, Hooch, announced his retirement following the completion of Sunday's test. Hooch has been a phenomenal dog, achieving 1,505 HRC points as of the completion of this weekend's test. Some well deserved happy bumpers in the front yard are certainly in his future. If there was ever a dog who truly understands what a hunt test is all about, it is this one. If you're ever around the kennel, be sure to stop by and give him a well deserved pat on the back.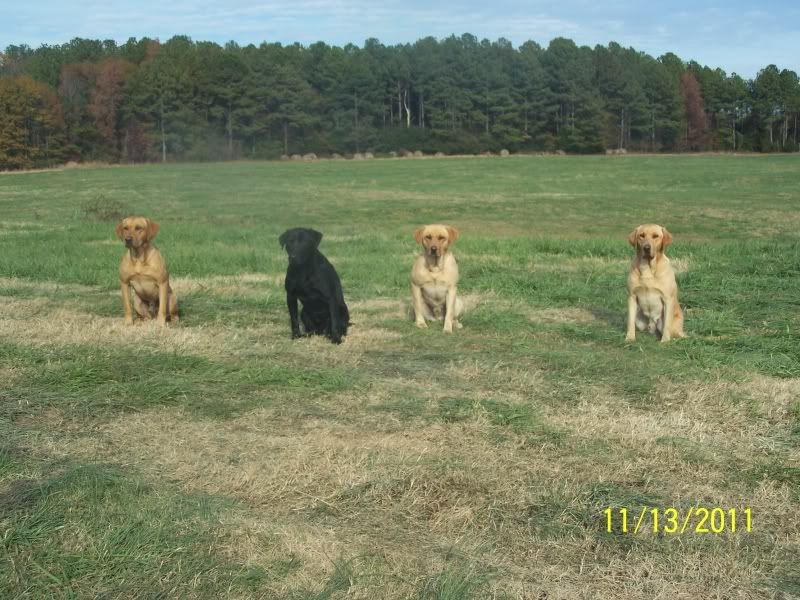 Additionally, we want to recognize TJ Smith and Brian Dyer for each receiving their HRCH title this weekend. Their dogs, Whiskey and Ned, are litter mates that have been regulars on the CCR truck running hunt tests around the southeast. A third dog, Bailey, owned by Brandon Wansley, also received his HRCH title recently. This is a unique occurrence as all three dogs share the same sire, HRCH Shadow's True Grit ("Rooster"), owned by Jim Hodges.